1. Open a web browser window. (Google Chrome, Microsoft Edge, Firefox, Internet Explorer)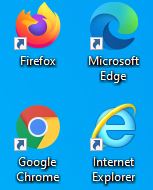 2. In the address bar type: www.smallbizmsp.com 

3. Once at our site, click "Get Support Now" in the top right corner. 

4. This will bring you to our ScreenConnect page, and you will be prompted for a remote support session code. One of our technicians will provide this to you. (Connection links can also be sent via email)

5. Once the remote support session code has been entered in the "Join with a code" prompt, a download will start. You will then run the file that downloaded. (Usually it is found in the "Downloads" folder on your PC, or in the "Downloads" list in your web browser window.)
6. Your PC will ask you if you want to allow the remote support program to make changes to your PC. Click yes.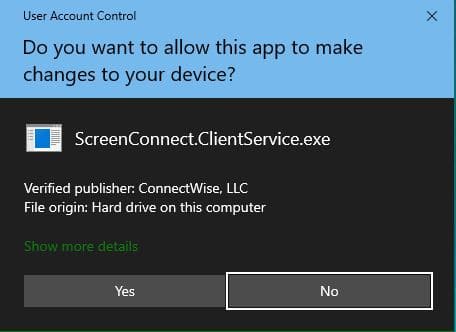 7. You will now be connected to the Small Biz MSP remote support session, and a technician can now take control of your PC and begin troubleshooting the issue.